We're proud to be part of the wonderful Seattle community! Take a look at some of our favorite places listed below. We're sure you'll agree with us on how amazing a place the Pacific Northwest is to live. Enjoy!
Good food and good times
This Seattle brunch haven is known for its organic ingredients and delicious American fare. Line too long? Just skip to the front – you'll only be met with a grimace and healthy dose of passive aggressiveness.
This Asian specialty store find in the International District is well worth the trip. Whether you're looking for mochi candies, bubble tea or frozen chicken feet, Uwajimaya has it all.
Café Allegro is Seattle's first coffee shop (sorry Starbucks), and still offers some of the best espresso and ambiance you'll find in the heart of the city.
What to do?
This beautiful 200 acre park on the shore of Lake Washington is home to 40,000 trees, shrubs, and vines from all around the world. You can hike, canoe, kayak, and picnic year round at this beauty spot.
Walk along the coastline, sit in the grass, enjoy the stunning views of the Puget Sound, and then spend the evening roasting marshmallows and making memories over a bonfire on the beach.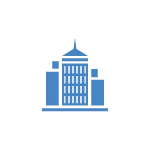 Once the tallest building on the West Cost, the Smith Tower in the heart of Pioneer Square offers a panoramic view of downtown Seattle from its 35th floor observation deck. (Tip: Visit at sunset and enjoy the lights of the city!)
For the whole family
Set sail for free! Every Sunday for the past 25 years, volunteer skippers and crews take visitors out on the water gratis – on spirit boats, schooners and even the occasional yacht.
This local landmark in Post Alley is famous for becoming the final resting place of used chewing gum placed by visitors. An adult might say "ew", but your kids will think it's cool.
A Seattle institution since 1954. Known for great burgers, hand-whipped shakes, old fashioned hot fudge sundaes, and instant service, your kids will love every bite!
Local events/services
Find a job, pay a bill, check on traffic or catch up on the latest city highlights and news at the official City of Seattle website.
Find all the latest in local news, sports, business, politics, travel, and dining for Seattle and the greater Pacific Northwest.
Upcoming local events, concerts, festivals, kids events and more in the Seattle metro area. Things are hopping around here!